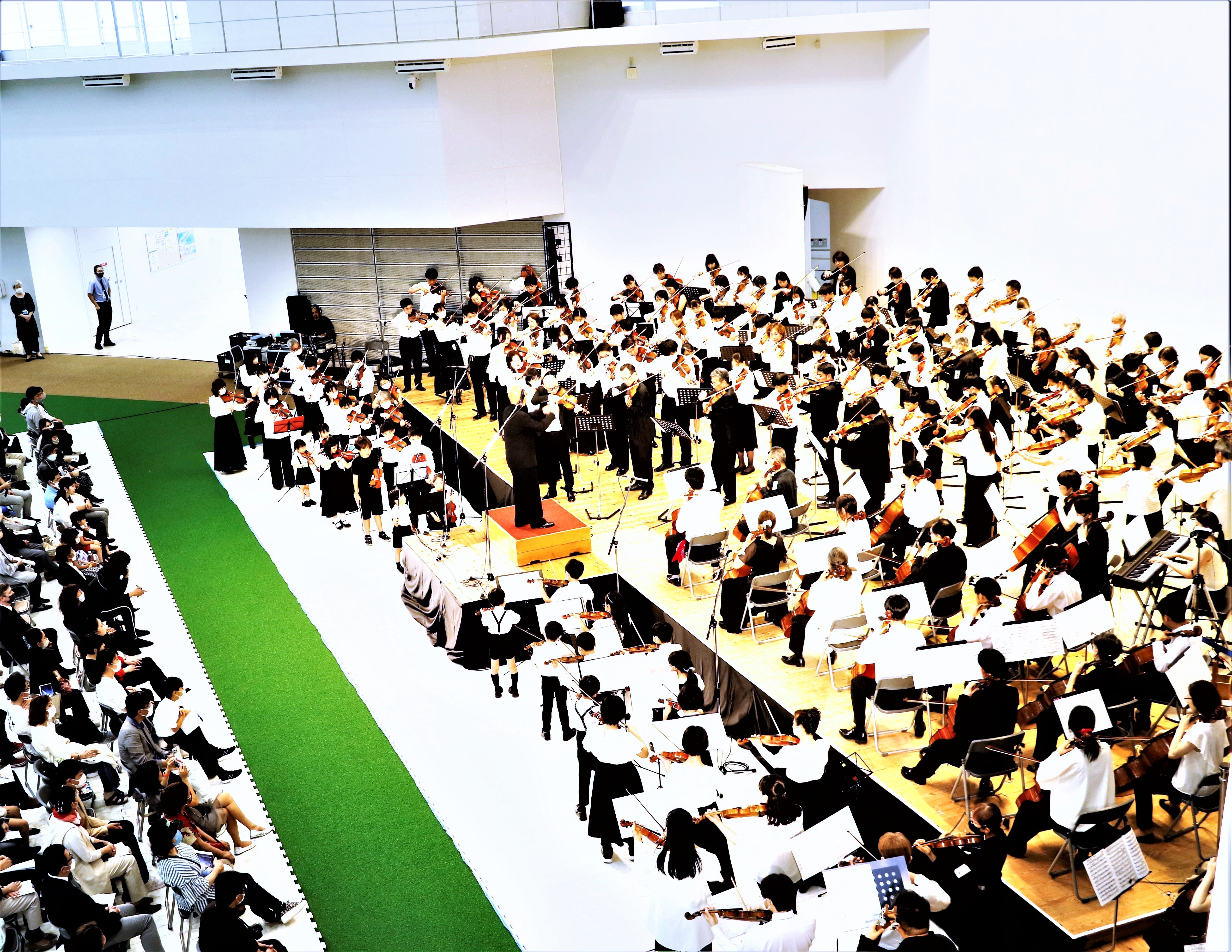 JASTA STRING FESTIVAL 2023
Japanese String Teachers Association National convention
March 26, 2023
JTA DOME MIYAKOJIMA



JASTA STRING FESTIVAL2023 was held on March 26th at JTA Dome Miyakojima. We would like to express our sincere gratitude to everyone.
Executive Committee Chairman Makoto Amano
JASTA is an organization of 700 violinists, violists, cellists, contrabasists and teachers in Japan.
Since 1963, we and our students have gathered to hold the JASTA STRING FESTIVAL
once a year
.
The venue this time is Miyakojima, Okinawa, surrounded by the beautiful sea.
We look forward to your participation.


JASTA OKINAWA
Director Makoto Amano
Miyakojima is an island with a population of 50,000, located 2000 km southwest of Tokyo.
The sea of Miyakojima is very beautiful, as it was selected as the most beautiful beach in the world by the popular travel site TripAdvisor.
Watch the beautiful Miyakojima on the JTA in-flight video.
Provided by JAL JTA SALES.
Youtube のコンテンツは現在の Cookie 設定では表示されません。"コンテンツを見る"を選択し、Youtube の Cookie 設定に同意すると閲覧できます。詳細は Youtube のプライバシーポリシーをご確認ください。Cookie の利用は、Cookie 設定からいつでも変更できます.
コンテンツを見る
JTA DOME MIYAKOJIMA
Accommodates 5000 people.
5 minutes walk from Miyako Airport.
The flight time from Tokyo to Miyakojima is 3 hours and 30 minutes.
PROGRAM
Part 1 Elementary Ensemble A
Twinkle twinke little star Variations / French Folk Song Conductor Shigeru Tachiki

Part 2 Elementary Ensemble B
Long Long Ago-Variations / Bailey Conductor Hiroshi Takiguchi

Part 3 Ensemble

Part 4 Cello Ensemble
Two Salon-style Pieces Work 53 / Golderman Conductor Naoki Aoshima

Part 5 Intermediate Ensemble A
Concerto for 4 Violins / Composed by Vivaldi Conductor Kanae Shiba
Solo Vilmos Olah Mitsuki Okada

Part 6 Intermediate Ensemble B
Yagibushi Fantastic Song / Japanese Folk Song Conductor Shigeru Tachiki

Part 7 Advanced Ensemble
Divertimento in F major kv.138 / Mozart Conductor Naohisa Miyama

Part 8 Ensemble of all members
Pomp and Circumstance No. 1 / Composed by Elgar Conductor Makoto Amano
Video of JASTA STRING FESTIVAL 2013 in Miyakojima.
700 people participated in JASTA STRING FESTIVAL 2013.
It was a lot of programs such as beginner ensemble, intermediate ensemble, advanced ensemble, and cello ensemble.
Youtube のコンテンツは現在の Cookie 設定では表示されません。"コンテンツを見る"を選択し、Youtube の Cookie 設定に同意すると閲覧できます。詳細は Youtube のプライバシーポリシーをご確認ください。Cookie の利用は、Cookie 設定からいつでも変更できます.
コンテンツを見る